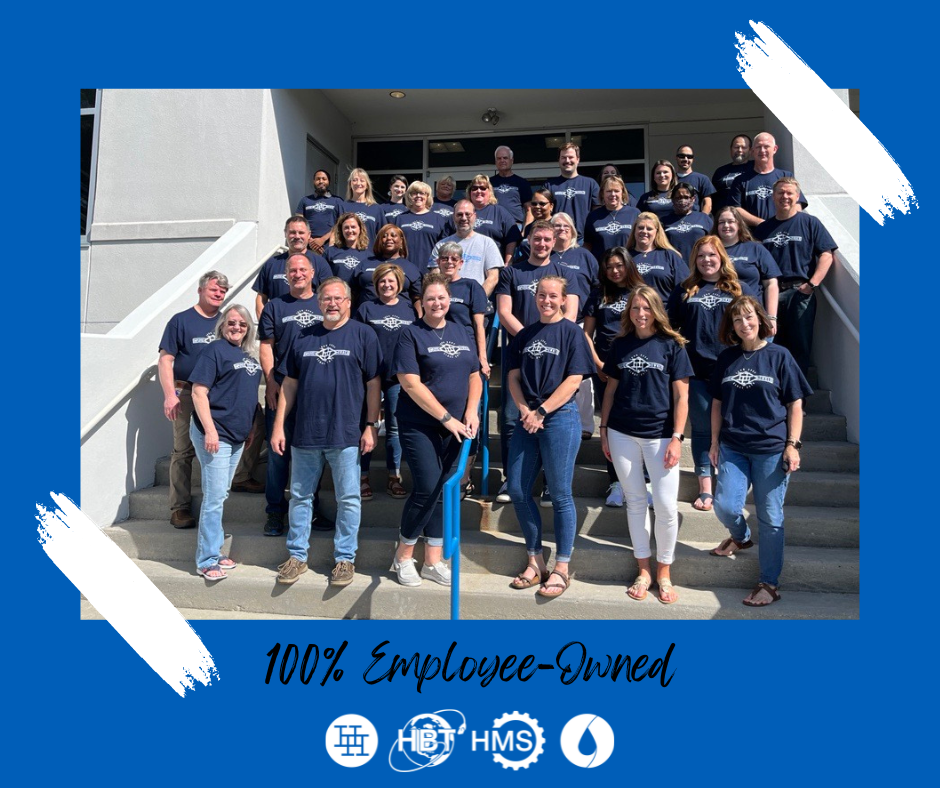 We own the company.
As a 100% employee-owned company, we are all invested in the success of Hoffman & Hoffman and the entire Hoffman Family of Companies. Our ESOP is a fantastic benefit that we don't take for granted. We want our companies to be successful so that we, as individuals and as a team, can be successful as well.
How Being an Employee-Owner Can Change Your Life
Millennial employees at ESOP companies, by a factor of 46% to 15% of their counterparts, have a current net worth of $50,000 or more. (John Zogby, 2019)
In 2020, the Hoffman family of companies gave a whopping 18.55% of eligible compensation in ESOP contributions and W2 bonuses.
ESOP companies grow 2.3% to 2.4% faster after setting up their ESOP than would have been expected without it. (2000 Rutgers study)
91% of ESOP workers feel they can live comfortably in retirement compared to only 49% of non-ESOP retirees. (Zogby 2019)
There's a reason why 58 of our 650+ employees have been with Hoffman for more than 20 years.
ESOP companies are 25% more likely to stay in business. (NCEO Survey)
What Our Employee-Owners Say About Working for a Hoffman Company
Ryan Hudson, Hoffman Mechanical Solutions
"You can smell the entrepreneurial spirit in every nook and cranny of this business, and it's got a real excitement to it."
Sarah Lazo, Heat Transfer Sales
"I feel that working for an ESOP is invaluable to our retirement saving program. I don't know of any company out there that helps employees' financial well-being more than this ESOP. At a time in our country when many companies are doing away with a 2 or 3% 401K match to employees, we have been able to see very large contributions from our ESOP. Being in an ESOP has affected how I see the other Hoffman companies. I see HTS as a part of a larger picture. I want to include other Hoffman companies in any way I can and in turn, we all benefit as the ESOP grows. I see it as a brother/sisterhood of sorts where we are all working together for a common goal and we all benefit from the positive result."
Emily Faucher, Hoffman & Hoffman
"I believe working for an ESOP builds a stronger sense of community and team atmosphere at work. The employees at Hoffman are not only working for the betterment and growth of the Company, but we are also working for each other and impacting each other's future every day."
Michael Gemme, Hoffman Building Technologies
"I feel being part of an ESOP is a rare opportunity for someone's career. I especially take a lot of extra thought to how I personally conduct business for the company so that I can help continually grow the value."
---
OUR CULTURE
The Hoffman Family of Companies is filled with good people who are passionate about serving our customers.
Why are our customers so important to us? In part, it's because we know that our company exists solely to serve our customers. We have expertise and experience helping engineers, building owners, architects, and facilities teams make better choices for building equipment that improve efficiencies, decrease life-cycle costs, and reduce energy footprints. We uncover the nuances of every equipment application, every service issue, and every parts request to help solve customer problems to the best of our ability. We are passionate advocates for our customers.
OUR ESOP
In the six years since the Hoffman Family of Companies became 100% employee-owned, we have found that an Employee Stock Ownership Plan (ESOP) has a range of benefits that ultimately lead to success for our company, employees, and customers.
Our employee-owners work as a team to find solutions to complex problems and always do the right thing.
Everyone here works together to grow our company. At the end of the day, we truly believe that when one of us succeeds, we all succeed.
---
WHO ARE YOU?
Are you passionate about doing the right thing? Are you ready to move your career to the next level? Are you interested in serving customers passionately?
Are you an innovator? Are you driven to create success for yourself, your colleagues, and your customers? Are you creative? Are you curious?
Are you ready to be a part of a 100% employee-owned company to positively impact your future?
If yes, then odds are we're interested in you. And we think you'll be interested in us.
–
---